Besides viewing your saved searches, you can consult your saved entries and your search history from "My Favourites".
Saved entries
:

"Saved Records"
offers
several options
that allow you to create citations, send entries to RefWorks, delete entries, edit labels, delete and order results and more.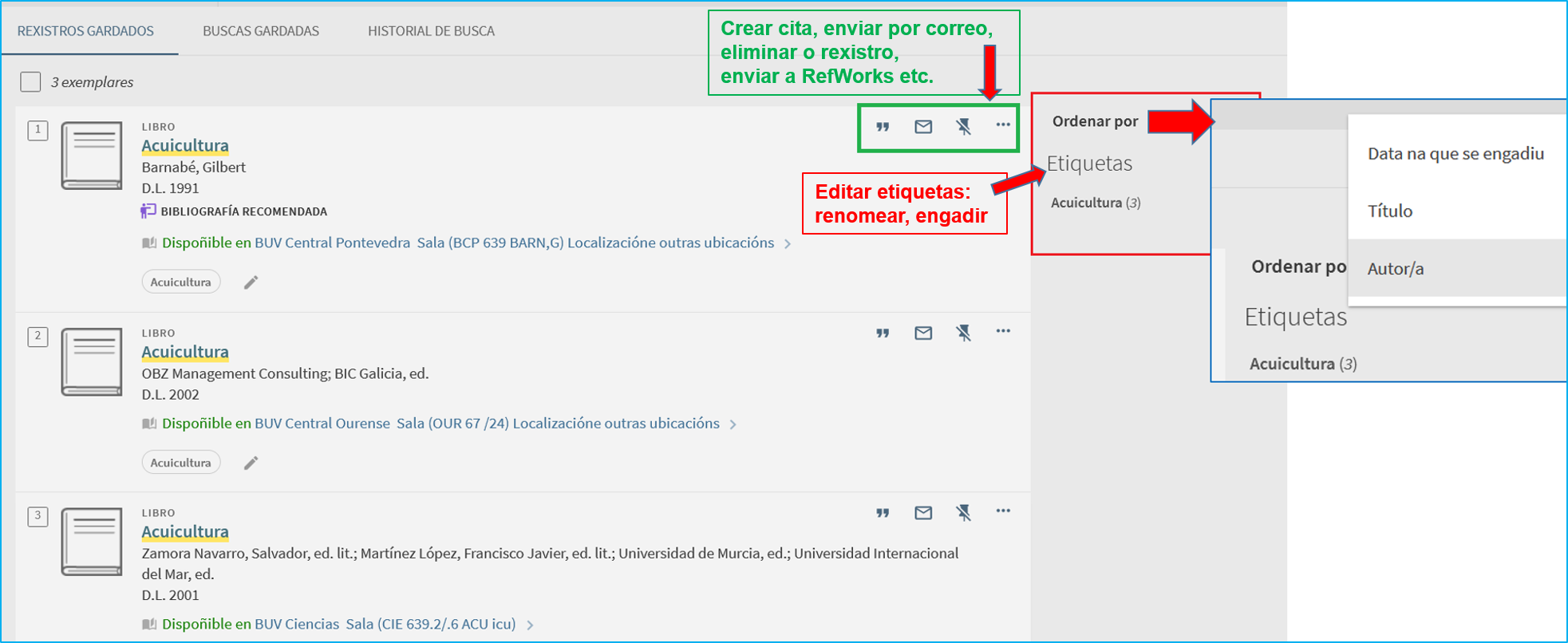 Your favorited documents will appear with a different background colour. You can unfavourite them by clicking on the stricken-through pin icon.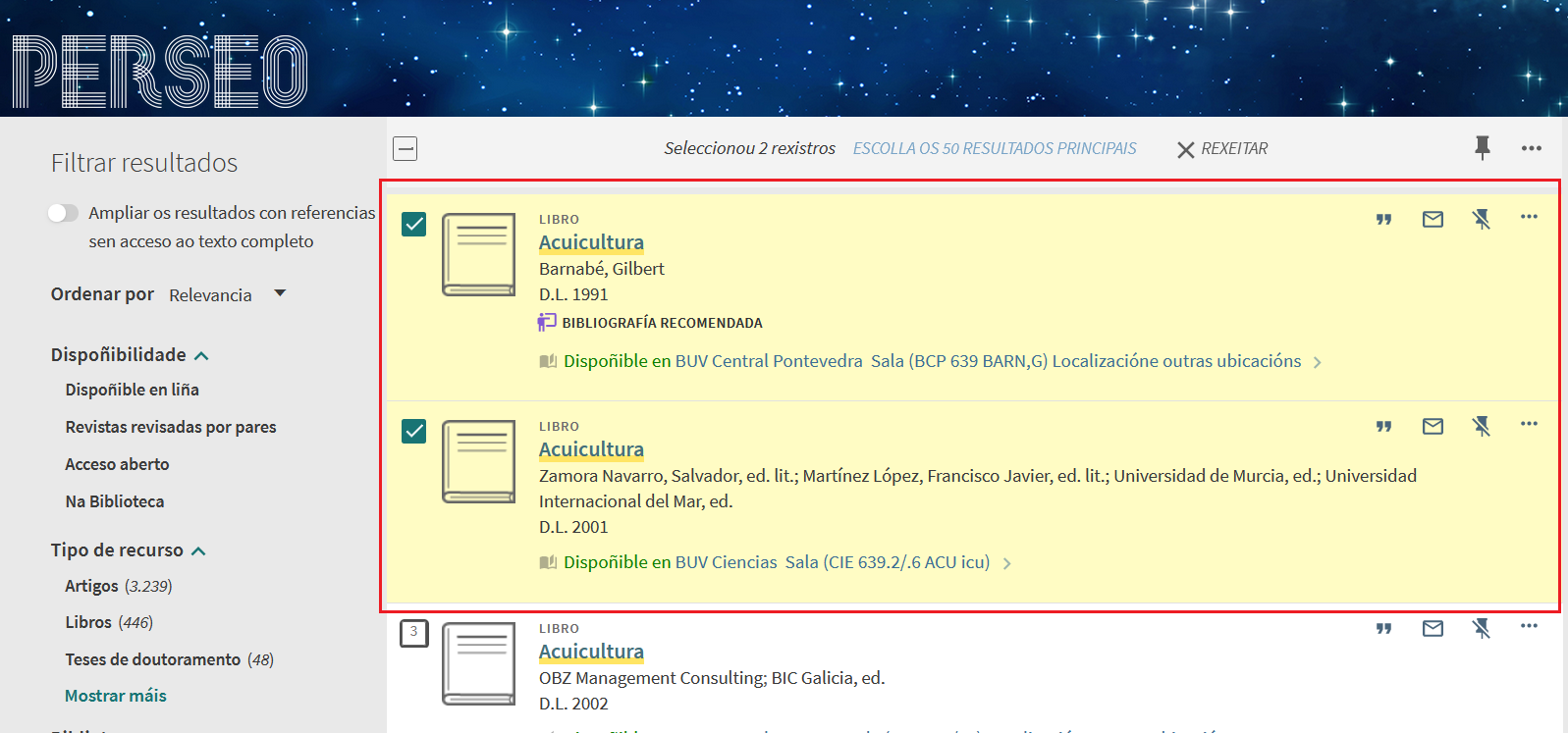 Search history:
Another option in "My Favourites" is your search history.

If you are signed in, you'll see a chronologically ordered list of all of your queries, which you can re-open at any time. If you are not signed in, Perseo will save this session's searches. Once you close Perseo, these will be cleared from your search history.
The search history also allows you to favourite or unfavourite a search: